We are very delighted to announce this exhibition of the latest artworks by Vilmantas Marcinkevicius.
All exhibition areas in our gallery will be used for the exhibition, and you will be shown paintings, ceramic plates and jars.
See more >
Slut dato:

2021-09-19
Collections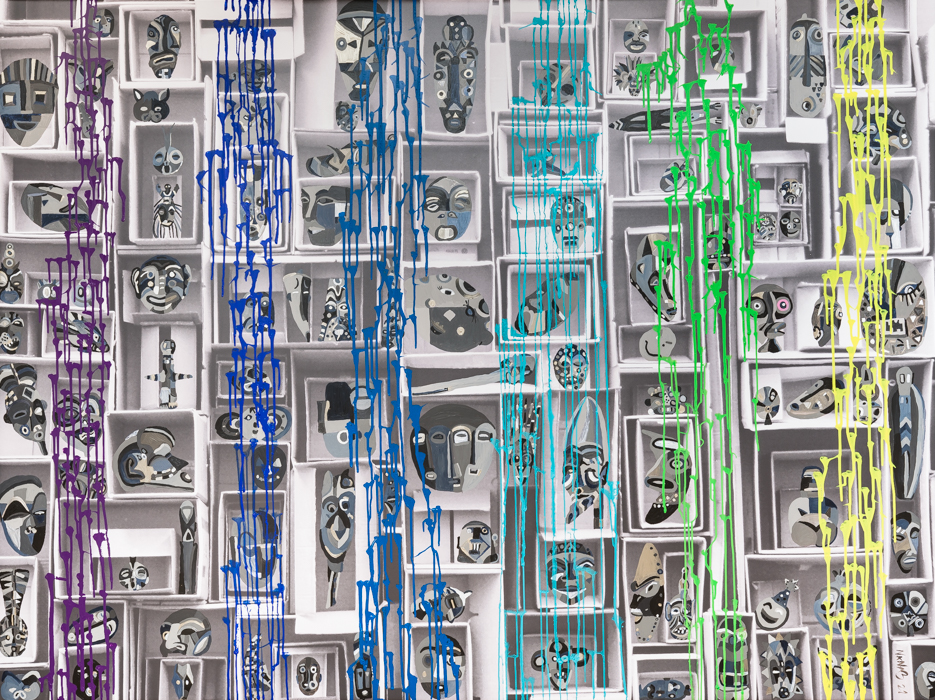 The viewer is invited in the exhibition into Nana R H Bastrup's picturesque universe of accumulations e.g. of cardboard boxes in which selected and collected items such as books, flowers and masks are "wrapped" and arranged in collections.
The accumulation has long been an artistic touch in Nana R H Bastrup's practice and can be seen in her installation projects and paintings. The most recent major installation of discarded and accumulated cardboard boxes was in 2020, when she participated in the Changwon Sculpture Biennale in South Korea. In her pictorial world, acrylic on photo-printed canvas, also dominates accumulations of repetitions and rhythms. The chameleon effect in particular with color change and adaptability is a picturesque leitmotif in terms of content, form and meaning. The descending lines, which in their organic linear or non-linear trajectories on the canvases, contribute to a picturesque improvisation in the otherwise rather orderly compositions.
See more >